Best Cheap Android Smartphones: You can Buy Under $200 and $300
Olivia, 7 years ago
5 min

read
86
Today is the world of smartphone. People love them and use them in your businesses or other works. Many companies launched and some are launching their new smartphones with latest iOS version in 2016. All cheap Andriod smartphones handsets have different and unusual qualities.
Which is the best Android smartphone?
It is entirely depended on you which one smartphone you like and wants to buy it. You must select that handset which fulfills your desires or needs. You would be expected to pay as much as $600 – $800 in the previous two or three years.
Thankfully, the prices have changed noticeably in this year. Because different manufacturer companies offer different handsets that bring quality features and yet prices are low, enough you don't need to buy the secondhand smartphone.
Here we are explored some of the best cheap Android smartphones those are available in the market with latest iOS version, and you can buy them under $200 and $300.
Best Phone Under $200
1- Moto G4 Play
Lenovo's Moto G4 Play enters the market with a low price value including the best specification, features, and standard design that we all have to love.
In 2016, the company has launched three models in the Moto G Lineup and three in the Moto Z lineup with different price tag. The Moto G 4 Play is the cheapest smartphone in the lineup and available in the market. Available from Amazon for just $99.9 for Prime members, but its regular price is $149.
You get a 5.0 inches phone that gives you a solid screen, reliable Snapdragon 410 processor, and 8MP rears camera, 2 GB of RAM and 2800mAh battery.
Specs Moto G4 Play
0-inch IPS LCD with 1280 x 720 resolution
Qualcomm Snapdragon 410 Processor
2GB of RAM
16GB of onboard storage, micro SD development up to 256GB
Front camera 5MP, Rear camera 8MP
Battery 2800mAh
iOS Android 6.0.1 Marshmallow
4 x 72 x 9.9 mm, 137g
2- Motorola Moto G
The Moto G is one of the most popular smartphones on the market. And now it comes with the third iteration. This time Motorola launches a smartphone with 1.4GHz quad-core Snapdragon 410 Processor with 8GB storage and 1GB RAM and 16GB storage and 2GB RAM.
In this year Moto G model does introduce waterproofing and LTE to the mix smartphone. For the desire modification, Moto G also includes limited Moto Maker support. This feature is not designed in the Moto X style, and it is an excellent and advanced step in the right direction.
Its price with 1GB RAM and 8GB storage is under $200. For the higher room, you will need to pay above $200.
Specs of Motorola Moto G
0 inches LSD display with 720 x 1280 resolution
4 GHz Qualcomm Snapdragon 410 Processor
8/32 GB storage
Front camera 5Mp and rear camera 13Mp
iOS Android 6.0 Marshmallow
3- Honor 5X
Finally, Huawei has announced the new product Honor 5x. The statement about Honor 5X announced a few months ago, but recently it was revealed with the dual-SIM handset that you get only $200.
It is featuring an all-metal and rear-mounted fingerprint sensor. The Honor 5X come into the market with some different features that we mostly have never seen in the smartphone that we buy under $200.
You get Honor 5X with 5.5-inch full HD display, 16GB storage, 128GB microSD expansion and Snapdragon 616 processor. It has a 13Mp rear camera and 3000mAh battery include latest iOS Android version.
Note: Huawei says the devices run on Android 5.1 Lollipop will receive its latest update of Android 6.0 Marshmallow as well.
You can buy Huawei Honor 5X in your favorite color options for $199.99.
Specs Honor 5X
5-inch HD display
5 GHz octa-core Qualcomm Snapdragon 616 processor
2GB of RAM
16GB or 128GB of onboard storage
Battery 3000mAh
iOS Android 6.0 Marshmallow
Best Smartphone under $300
1- Moto G4 Plus
The Moto G series is an impressive smartphone series that has best features around all smartphones. The Moto G4 Plus is the loveliest handset that most people like and buy under $300.
You can get everything in Moto G4 that you'd want in an inexpensive smartphone: a big full HD display, plenty of RAM, fingerprint sensor, and 16MP rear-facing camera.
It is available on the market for just $250, and you'll be able to customize the colors.
Specs Moro G4 Plus
5-inch IPE LCD
Octa-core Qualcomm Snapdragon 617Processor
16/32/64GB onboard storage
Rear Camera 16Mp, 5Mp front camera
Battery 3000mAh
iOS Android 6.0 Marshmallow
2- Nexus 5X
Google decided to release two Nexus handsets in 2015. One is Nexus 6P made by Huawei and second is Nexus 5X made by LG. Both devices feature similar specification but still manage to stand out drastically from one another.
The 5X has the best processor, a conventional removable 2700mAh battery, 12.3Mp rear camera and back fingerprint scanner that Google is calling Nexus Imprint.
It comes with 16 or 32 GB onboard storage plus 2GB of RAM. You'll need to trust on cloud storage when it comes to possession media on the handset.
Specs of Nexus 5X
2-inch IPS LCD
8 GHz hexacore Qualcomm Snapdragon 808 processor
2GB RAM, 16/32 GB onboard storage
Rear camera 12.3 MP, 5MP front camera
2700 mAh Battery
iOS Android 6.0 Marshmallow
3- OnePlus X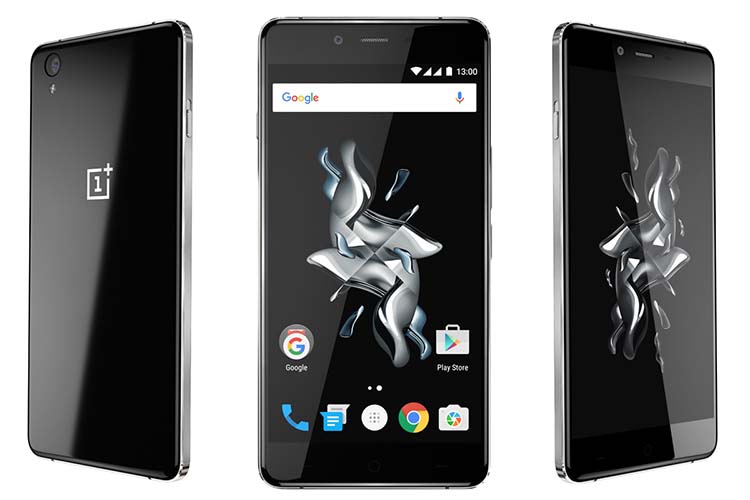 OnePlus X is a budget smartphone you can buy without any hesitation right now. It is incredibly fast, robust and claims many features that come with its older device. It has the 5-inch AMOLED display, 3 gigabytes of RAM, two SIM card slots, Snapdragon 801 processor and microSD card development.
If you are looking a budget-friendly smartphone, then you can buy OnePlus X from its site for $249.99.
Specs of OnePlus X
0-inch AMOLED Display
3 GHz quad-core Qualcomm Snapdragon 801 processor
3GB of RAM
16GB of onboard storage
13MP rear and 8MP front camera
2525mAh battery
iOS Android 6.0 Marshmallow
Related posts