Best Email Marketing Software Services of 2016
Olivia, 7 years ago
7 min

read
219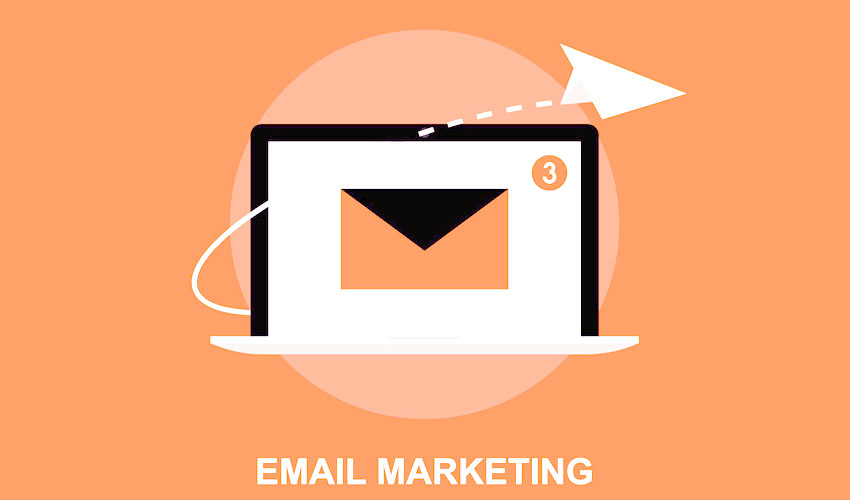 On the internet basically, there are two ways to monetize a website or blog.
One depends on Google you make money through Adsense, selling banners, ads, paid reviews and many others and the second is to grow your readership through the email list or using the blog.
You never know what will happen when Google penalize your site costing you blog sale and traffic. If you have your email list, you have a lot of ways to make money.
You know this secret of internet 80% income comes from the email list of all top marketer and bloggers. I know you did not know this secret, so its okay time is under your control and applies this secret now.
Simply, money is REALLY on the Email list, and it is work just like a money making the machine. Your money will be increased as you added email to your list.
It doesn't matter whether you are building a money making a blog or increase your online influence – Email list is a Goldmine.
It is right email list does not help you to increase your money, but it also helps you to bring targeted traffic to your sales blog, pages or products pages, speedily build responsiveness about the goods and services you support and build a strong rapport with your audience.
So, now the question is that;
How to Create and Grow your Email List?
Mostly people are tried to increase their subscribers by using RSS feeds. You can't use it and do anything with such feeds. For email list building you need to help of best email marketing software services, and then you will able to make a good list and send email newsletters, promotion banners, and sales pitches to increase you traffics or income.
The selection of best email marketing software is a lot of hard or pain because on the web more than 250 email marketing software are available, but which one is right it depends on your budget or yourself.
If you are searching for the right email marketing software to build your list, let's walk with me, and I will help you.
Here is the list of all the best email marketing software you can use to build your list. So let's start to read one by one and decide for yourself, which one is best for you or fulfill a need to your blog.
1- MailChimp
MailChimp is very implausible and widely used email marketing tools. MailChimp is well-established email marketing software that allows you to build a list of emails subscribers up to 2,000. Most people use this software, and I personally use this and find great results.
It is easy to use, and its functionality has become quite powerful. It offers many features that are suitable for us.
Pros of MailChimp
It is the easiest email marketing tool to use. With this, you can easily import and export your email list.
It is the only one email marketing software that offers a 100% free account, neither free trail. Its free plan allows you to send up to 12,00 email per month and make a list up to 2,000 email subscribers.
A lot of people use this software. Indeed, it doesn't allow access many features.
MailChimp is best to send newsletters to a few hundred people and remember that it can become expensive when you need to upgrade.
You can use your HTML email design or their pre-design email templates.
Mobile-friendly emails.
Cons of MailChimp
MailChimp force users to double opt-in to join your list.
It has homogenization of their email templates; because those marketers use it, their newsletter templates look familiar.
It is too expensive as compared to other email marketing services.
Through its free plan, you can't send promotional email.
With the free program, you can't customize your newsletter.
2- AWeber
The majority of the people in the internet marketing are used AWeber to manage their email list. By this, you can easily customize your email templates and offers good email deliverability rate of 99.34%.
Its price rate is very flexible as compared to other email marketing solutions. Their plans prices table mention below.
Pros of AWeber
It is very easy to use and cost effective site.
It offers beautiful and gorgeous email templates. Those are better than other software.
It helps you quickly and automatically sends your latest posts to your email subscribers.
Its newsletters are mobile responsive.
It allows the owner to perform split testing on each email up to 4 variations.
Widely used by the internet marketing experts.
It offers auto responsive, RSS-to-email and a ton of third-party integrations.
Cons of AWeber
It is too expensive as compared to others.
No webinar.
3- iContact
It was started in 2003 and providing the email marketing solutions for all types of a budget since then. It is characterized by a leading global media intelligence company called Cision which has 100,000 clienteles around the globe.
It's pricing starts at $14 per month and allows you to build a 500 subscribers list.
 Pros of iContact
It offers beautifully crafted email templates which are easy to use.
It provides the #1 email marketing tracking and reporting.
iContact also offer a robust social media integration which you can use to integrate your social media activities with ease.
It provides responsive and drives tracking templates, autoresponder, and testing to make your email list building easy to use.
Cons of iContact
It doesn't have robust API integrations. When we compared it to others, we find it less compelling.
4- Active Campaign
Active Campaign is thirteen years old email marketing service that offers since 2003. It is an industry leader in providing intelligence single-minded marketing solutions at a reasonably priced price tag.
Its pricing plan starts at $9/ month, and you can use it to build 500 subscribers list.
Pros of Active Campaign
The best and a different thing you can see by using powerful drive software is that you can see full information of that person who is in your subscriber list.
You can quickly build automated email templates to different segments of your list.
Last but not least, their plan prices are unbeatable. At just $9 / month, you can build a list up to 500 contacts.
Cons of Active Campaign
Their drag and drop designer to generate emails is noticed as one of their most significant cons.
Segmenting your email intelligence is quite hard to their crossing point.
5- ConstantContact
ConstantContact is another good choice for email marketing solutions, which is mostly used in the small business setup. It is best for those owners who want all the things at one place such as feedback form, doing surveys, and event registration pages.
60 days the free trial account is available with full access to marketing tools. Its monthly pricing starts at $20 which you can utilize to make a list up to 500 subscribers.
Pros of ConstantContact
Drag and drop facility to design template make it easy to create professional looking emails with ease.
You can customize any design template you want as simple as drag and drop.
You have free access to their gallery of stock photos and use them in your email templates whenever you need.
It also has both Instagram and Facebook addition which makes it easy to build new listeners from social media sites.
Cons of ConstantContact
Its pricing rates are very high like others software although the features are almost the same. It doesn't offer a broad range of integrations.
Summary
There are dozens of services that offers different features. The five we have reviewed are just what I believe to be the primary candidate. I don't think that there is a one size fits all solution when it comes to email marketing, so you need to judge all tools according to requirements.
But…
If you want to manage your email lists with the ease of use, you check AWeber, and if you want to try the free software, you can use MailChimp. It is open, and you made 2,000 subscribers list and automated send the email to your list.
I hope that is helped – if you have any confusion or questions then feel free and share it in the comment box below. Share this post with your friends and colleagues.
Related posts