How to do Content Marketing Research for a New Blog
Uzma Jafar, 8 years ago
8 min

read
180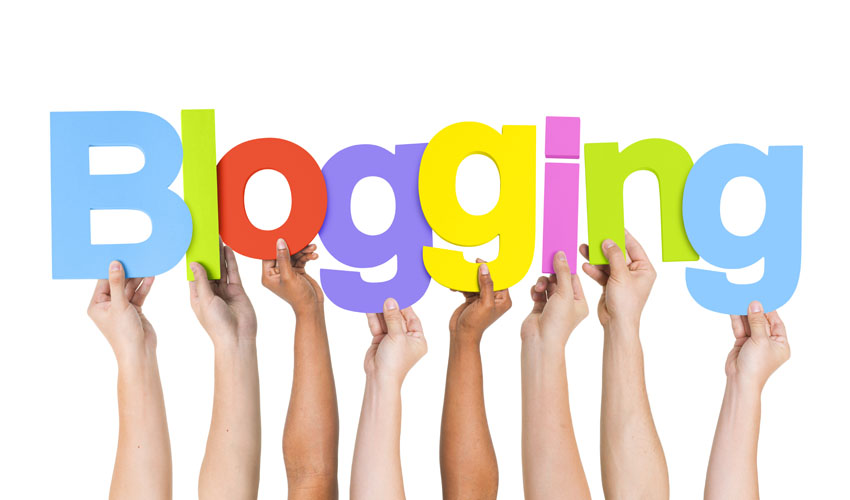 If I asked you I need a post about "How NASA space program will help you be a better blogger" tomorrow with 2400 words.
What you are doing now, you don't much know about NASA, doesn't know what you're going to write on. Where to get the right information in this short time. What is your market strategy to do good research? How to divide the post into chunks? You have only keyword and title nothing else, and you don't know where is the start point.
For a good research, it is not a big deal? Yes because the only thing you know is how to do good research on provided topic and the best to start with questions.
Albert Einstein Said:
"If I had an hour to solve the problem and my life depended on it, I would use the first 55 minutes determining the proper questions to ask."
What is Content Marketing Research?
Research is a step by step process that leads to a great blog post. You are aware of it if you are doing blogging for a long time. If you are new, then let me guide you how to do good content research for a successful blog post.
1) Start with right questions
Your blog posts primary goal is to provide correct information regarding their issues. The trickiest part of any job is to ask questions for yourself and your visitors in this way they will find the question in their mind and then that post will be interesting to your visitors.
When you are successful, find the right question then finding the information is not difficult. How to find the right question? Stay with me let we find it out.
i) Go where questions thrive.
There are hundreds of platforms available, where people are posting their questions for right answers. Why we do not go with like Quora, Wikihow, Stack over Flow, if you know about the particular topic you can easy think what type of questions people will ask you, just find the terms and phrases to do the additional research on it.
ii) Start with your curiosity.
What type of questions comes to your mind when you think about a particular issue?  Or the thing you don't know about it. We are curious about that and have natural tendency to ask about it, and there are primary questions come to our mind like: What is it? How does it work? Who made it? Is it dangerous or not? Why do we see it here? What is the main purpose of it? Etc. These are the fundamental questions that help you to lead to the second level where you can spur on better questions.
iii) Confront your assumptions.
If you don't know much about that topic, you need to go with your assumptions. What do you assume about it? Use your assumptions to create new questions and challenges.  I'm 100% guaranteed you'll be able to find the right information.
If you are asking the right question is same like to catch the right train for your destination. If you don't know about that subject, you need to ask questions continuously. In this way, you'll be able to ask the right question. I know many people don't like to ask dumb questions we look like foolish asking obvious questions. The famous quote about:
Asking the obvious questions first, make you able to ask the right question eventually.
2) Do research around your keywords
Now the times come to start your research, so start with your keyword. If you are starting with Google, Just pay your full attentions on the suggestions provided by Google in the search bar.
Google will also show you related searches same like others have made similar to yours at the bottom of the initial Google page.
This will help you; I've divided in three ways:
Find the common phrases surrounding your keyword
You'll find questions other people want to get answered on the different form and Google search.
See the content other have written
Successful bloggers are doing the same tactics to find the right question. You should follow their tricks to find the others problem, came up with your unique idea to solve that question. Find the new angle to approach the topic
Find the new angles to approach your problem.
People are finding the same question as you are asking, but the way of asking is different, the query they typed in the search bar is different. Maybe their approach will lead you to the right way.
3) Research your topic directly
In this busy routine, we have not spare time to go the library to get enough information from the books and magazines. Most research happens online, and most of us through Google search.
Use Google Search for Research
Google search engine is more than just a simple search bar. This can find relevant data from other resources like videos, images, maps and more.
You can use Google own search instead of Google default search where the output comes from images, videos, your Google Plus Circle, returning web pages, and posts from other bloggers and even your Gmail and Google Calendar events. You have the option to turn it out permanently or just simply click on the global button at the top.
Google search bar is stronger than any other search bar. You can save a lot of your time by formulating you search query. You can use +, – and: sign to get accurate results.
Searching With Social Media Networks
Some networks are more efficient than Google because they have people. They don't let Google in. Don't rely only on one network, don't stop your search only on Google.
You do your searches some other leading networks where people are asking questions and the great community answers to those questions. Do searches on Quora, Twitter, ask questions on LinkedIn. These are the places where people are sharing their experience, knowledge and provide experts advice.
These networks have people, experts and professional in their fields, they have real resources to provide better search results.
Some other tools can help you to save your time like Topsy and SocialMention. These are two services that allow you to search from the social web.
Google + is also a powerful search network where people share their links, post, and useful information, many people, think that Google + is just a blogging platform rather than that it is a supportive network where you can find latest trends.
Use What You Know
If you don't know about the topic you have to write down, you need a starting point for that will lead you to the next level of searching.
Good readers have the ability to write on any topic, if you are regular reading books and magazine, then you have enough knowledge to write on new the topic you are not much familiar about that.
Readings provide you a way of thinking that helps you to start writing on any subject. If you found an excellent book for reading, that will connect with what you're writing.
For example, if you read the book "Wild West", and you have assigned a topic "7 Requirements Of a Successful Startup" to write down a post with 2200 words. You have a pretty good chance to get some idea in your reading. When we have the good habit of reading books and magazines, ideas come to our mind. Our thinking power depends on learning. You need to read other bloggers posts if you want to improve your writing skills.
If you don't know about the topic, but continue reading and learning new things will help to generate a powerful post with strong statements. It's all going together when you start to write down an idea into life. The idea is always floating around you just need to catch it up and need to match each other.
What is content marketing Research does not look like
While you are stealing others content or just copy and pasting is not content marketing research. Before starting any topic, you have to do some research then write it in your words.
Don't try to copy other content and just modify, it's still stealing, there are thousands of blogs have copied data and Google spams all blogs that have the copy content. If you use someone written in your post, just make sure you have provided reference link of that blog and author name. It is still stealing and not included in the content market research.
Proving reference is same like if you took a Computer from your friends home without its permission and even you tell your friends about that it's still stealing. Same as using the content of another blog without their permission is stealing, many people have done this type of acts due to tight deadlines to complete the post. While you have a tight deadline you need to write down all central questions in your mind and just do a little research on them and create unique content, In this way you have the ability to write down on any topic without any plagiarism. According to recent studies in a blog post, your unique content must be 95%.
Finall Thought
Make sure you have the permission of someone else content and images according to Creative Commons license. In the early days of blogging people just don't care about the copied content and using someone resources without permission. Google and Pinterest made orphaned images common you can find them on both platforms. Bear in mind it is easy to see that someone used your image without your permission through Google Image Checker. Many websites provide free image resources like Unsplash.com. You can use them without any fear.
Related posts